We were heavy on the Ladybird books when I was at junior school in the 70's. A great range of books for kids - some educational, some stories. I always remember the cover to 'Beauty and the beast' - it traumatised me and scared me to death and gave me nightmares for weeks. It got so bad that my mum had to go to school and complain about it.
Here's the offending book cover:-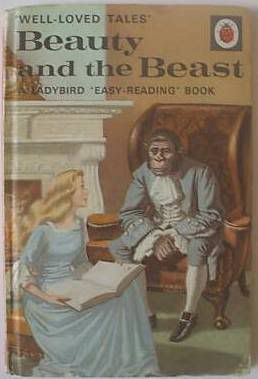 Yes, looks innocent but in the eyes of a 6 year old it was very frightening. It must have had a huge impact on me as I remember it to this day and when I just viewed this cover again after all this time it brought back all the bad memories.
What young kid these days would be scared by something like this? Not many I reckon.
Apart from this bad experience, I always thought Ladybird books were great.
What are your memories of them?