My favourite place during the mid 80's was West Midlands Safari Park. Every holiday I would beg and plead for a visit. As well as the animals which I loved, was the fair ground. Unlike trips to Coney Beach in Porthcawl, this fair ground was free (in my mind) and I could go on as many rides as I could squeeze into the day.
My favourite was a roller coaster called 'The Cobra' it was the biggest coaster I had ever seen, and went forward and backwards. Unfortunately it is no longer there as the park sold it off

but I still have fond memories of it's bumpy ride. They had a promotional video around the park of the ride, with Geoff Capes sat in the front seat trying to lower the harness. In the next shot he was replaced with someone else.....I guess he didn't fit.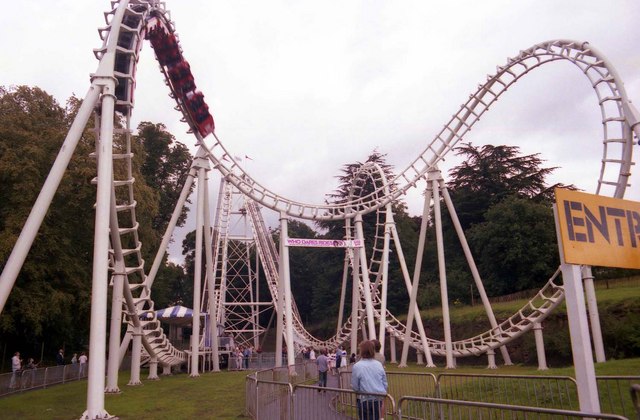 I found this pic on the net, and a link to some more.
Did anyone else ride this old monster? or have any pics or history of what happened to the ride.
Here are a few more.
http://www.coaster2coaster.com/coast...ark/album.html