Back in '74, I had a plastic Kite made by Mettoy under the Wembley name (made Footballs too).
It was part of a range of kites that featured a Bird, Helicopter, genie, etc..
The one I owned was the Vampire, and this so far is the only picture available..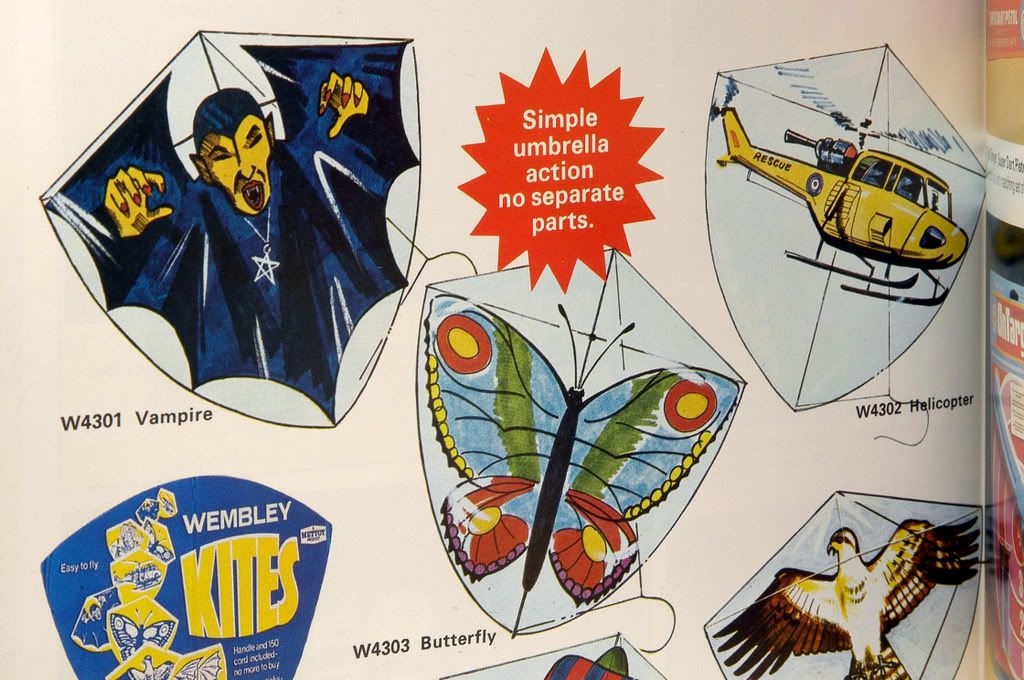 However, the artist who drew this ad has used a little artistic license, and it does not look like the actual kite I owned.
Did anyone else own one of these kites?? Still own one??
Better still has anyone got a picture of their kite or my Vampire one??