Re: First Video recorder?
We were pretty late on the VCR train as they were expensive, till a friend upgraded and gave us their old Hitachi.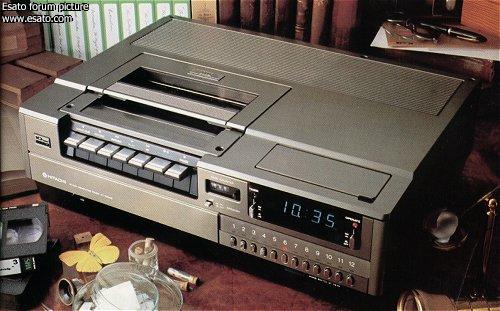 It had a "remote" that was just a handle with a button in it with a long lead which you plugged into the VCR and it just paused the recording/player.
They gave us a tape which had Zulu on it recorded off the telly.
My last VCR was a snazzy Sony one which had really good stereo sound output which I used to run through my Technics separates Hi-Fi which had ball surround speakers and virtual surround modes. That died a few years ago. Now the only working VCR in our house is built into the 14" TV that I used as the screen in my PS2 powered Arcade Table.